Behold, Adventurers
A New Way of Gaming Awaits You!
Are you tired of reading plain, boring stories on your phone?
Do you wish to play Interactive Fiction Stories in a more immersive way?
Do you want a more comfortable way to interact with the stories?
Well, look no further…
Why Play Twist Tales on Mobile?
Get Access to All Stories
Our story library is mainly expanded in the app.
Play Interactive Fiction Stories from the genres you love.
Switch between text and audio output easily.
Discover new intriguing Interactive Fiction formats.
Your Destiny... Lies in the Palm of Your Hand
Simple navigation
Just choose a story and hit play.
Your choices, your stories
Choose the direction of the story and experience different outcomes.
Providing true immersion
All of our stories are professionally produced.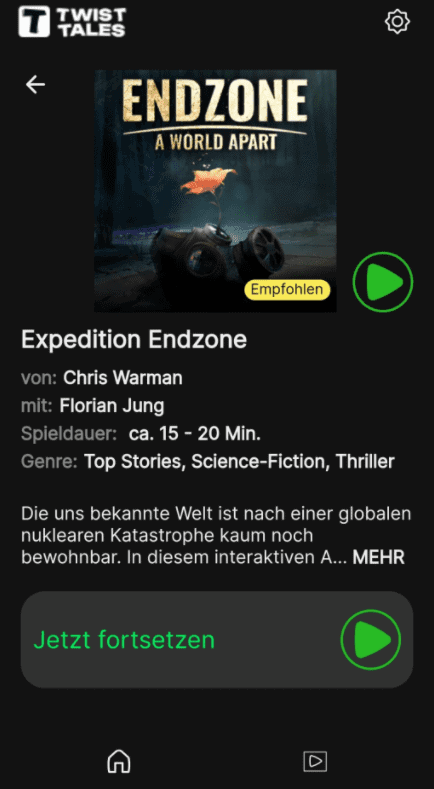 The Future... has Amazing Features in Store for You
Localisation
We add stories and texts for English speaking regions soon.
Voice Recognition
Interact with the stories simply by talking to them, even with locked screen.
New Formats
We will add new and innovative interactive formats.
Achievements
Reached the best ending, solved riddles, and discovered hidden lore? Get the rewards you deserve into your players profile!